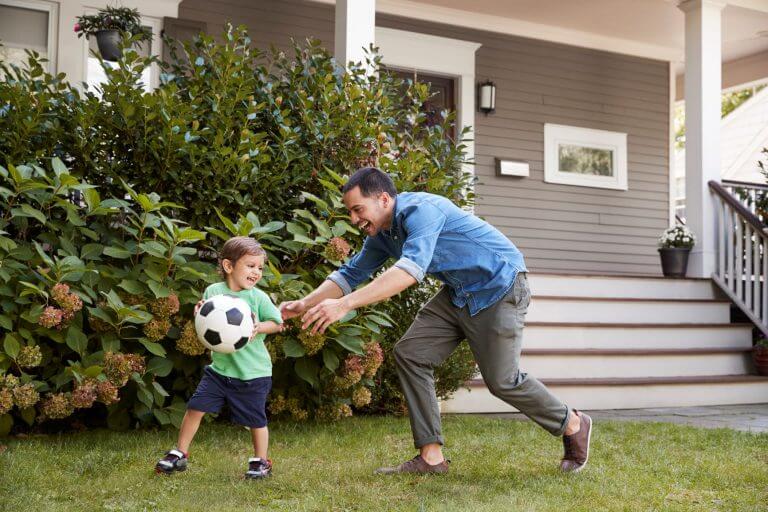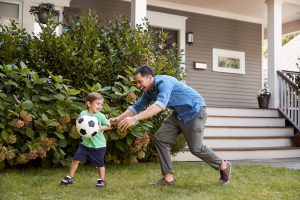 Here in New York 2019 is predicted to be the Year of the Tick. Between our warmer than average winter and the high populations of white-footed mice due to a banner acorn production season in late 2018, deer ticks are something you should be concerned about for your own health as well as those of your children and pets. Spraying for ticks can help keep you and your family safe during tick season.
Unfortunately, ticks don't just stay outside. Once they hitch a ride on your clothing or your pet's fur they can take up residence anywhere your clothes or your pets end up. Deer ticks can spread a number of both bacterial and viral diseases and parasites including Lyme, Babesiosis, Ehrlichiosis. In fact, deer and dog ticks can both spread rocky mountain spotted fever. So what kind of tick control measures can you take to help avoid these parasites? Here are a few tips to help keep you safe this summer.
Creating a Safe Space: 
There are certain steps you can take to reduce tick habitats in your yard, prior to spraying for ticks and make outdoor areas safer for your family. Creating a safe space from ticks means a little bit of effort, but you'll reap the rewards all season long.
First, a cleanup! Make sure that you rake your yard, removing leaf litter and old mulch material from last season. These are places that ticks love to hide, as do mice and other creatures that carry ticks. Making your yard inhospitable to tick hosts means making it safer for you and your family.
Next, keep your grass trimmed. Ticks hitch a ride on people and pets by hanging out on tall grass and hedges and waiting for you to walk by and brush against them. If you keep bushes trimmed back and grass cut short you're less likely to encounter them.
Do you have wooded areas on your property? Create a protective zone made of gravel or small wood chips to keep ticks from migrating into the lawn, and teach your kids to stay inside the lines! Make sure your playground equipment and any yard furniture is well within that zone. Fleas and ticks love to hide in cracks and crevices and, if you let them, they'll take up residence in your chair cushions.
Use fencing to discourage wildlife from entering your property. They may seem cute, but they bring along ticks and often carry disease in their feces.
Treat Your Pets:
Dogs and cats should be treated with medications all summer long to repel fleas and ticks and prevent them from coming into your home. Tick-infested pets aren't just gross; they're also likely to contract a disease and can spread them to your family. Your pets will be happier without the constant scratching that comes from parasitic infections.
Your Best Bet:
Spraying for ticks with an insecticide with an active ingredient that is proven to kill ticks is your best bet to deal with fleas and ticks in your yard. There are many products on the market that contain a variety of different chemicals used to treat just that. The process is relatively simple; choose a spray, calculate the square footage you'll need to cover and have at it.
The issue here is that the choices for tick pesticide on the market for private use all come with pros and cons, so be sure to do your research. Some may cause allergic reactions or health issues to sensitive people and pets, some may lose efficiency over time, and some may not get rid of all the pests you're looking to control. You should definitely do your research before tackling the job on your own. Remember spraying for ticks only works where it covers, so you need to cover ALL of the surfaces of the plants surrounding your property—including high up where animals climb to be sure your yard is safe.
Another option is to have a professional perform a treatment on a regular schedule to keep your family and pets safe. Organically Green Horticultural Services will use natural flea and tick pesticide treatment for your entire yard that is people and pet-friendly and, most importantly, effective. So if you'd rather leave the treatments to the pros, give them a call today and save your energy for what summer is really for: enjoying your yard!