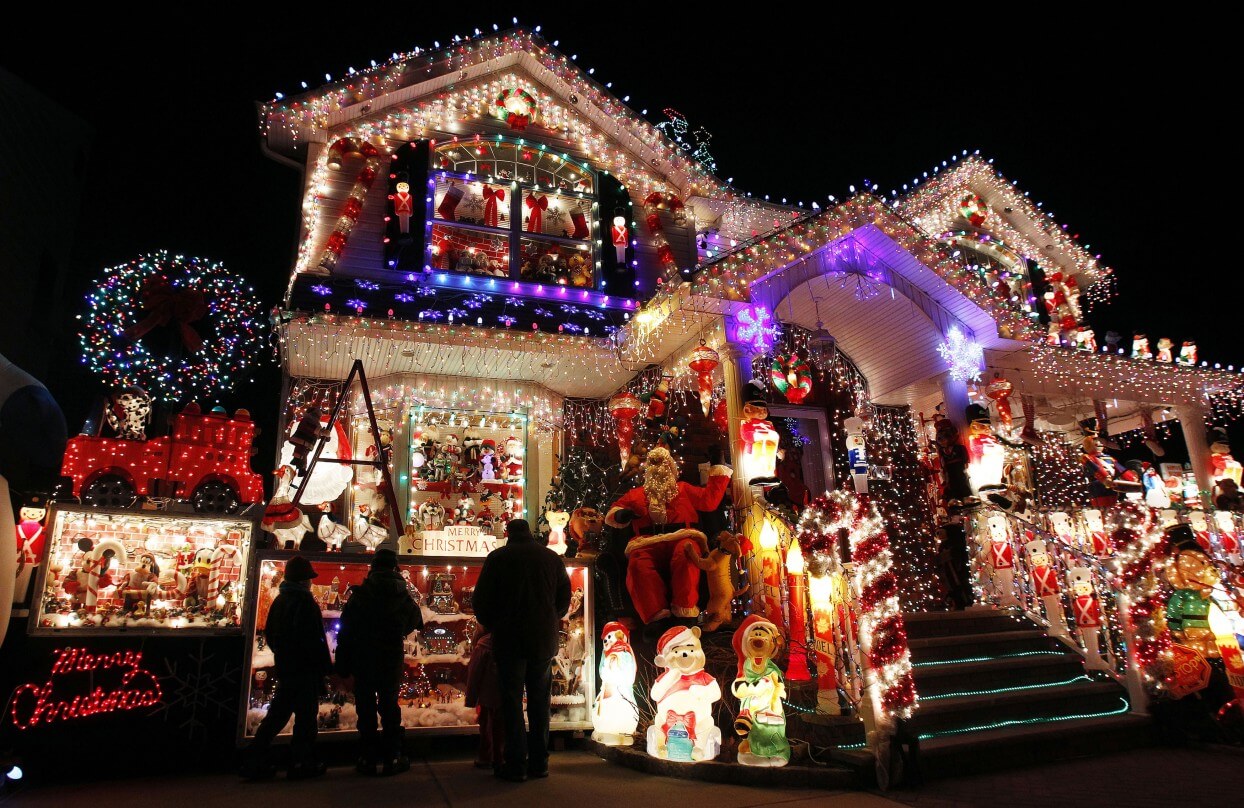 One of the best parts about the Christmas and Holiday season is how wonderfully decorated the neighborhood gets.  Whether it is a simple, traditional display or a set up that would make Clark Griswold jealous,  it seems that it just wouldnt be the same if this tradition didn't exist.  Here are some awesome and interesting facts about Christmas Lights.
The First Outdoor Christmas Light Display went up in 1880
Thomas Edison, the inventor of the first successful practical light bulb, created the very first strand of electric lights. During the Christmas season of 1880, these strands were strung around the outside of his Menlo Park Laboratory.
Early Electric Christmas Lights Were Expensive
The wiring of electric lights was very expensive and required the hiring of the services of a wireman, our modern-day electrician. According to some, to light an average Christmas tree with electric lights before 1903 would have cost $2000.00 in today's dollars Until 1903, when General Electric began to offer pre-assembled kits of Christmas lights, stringed lights were reserved for the wealthy and electrically savvy.
The First Light Decorating Contests Were A Marketing Stunt
In 1927, General Electric first used the large, intermediate size base for their new outdoor Christmas light bulbs. General Electric and the various Edison Electric distribution companies sponsored many neighborhood "decorating with color-light" contests in an effort to induce sales of the new outfits. Their strategy worked quite well, as within several years communities all over the United States held friendly decorating competitions at Christmastime.
The Largest Christmas Light Display is in Australia
In 2014 the display boasted 1.2 million LED lights, on 75 miles of cable in Petrie Plaza mall in Canberra, Australia.
Want the perfect holiday look for your home this year? Organically Green's expert team can be your Christmas miracle. Call today for more information!