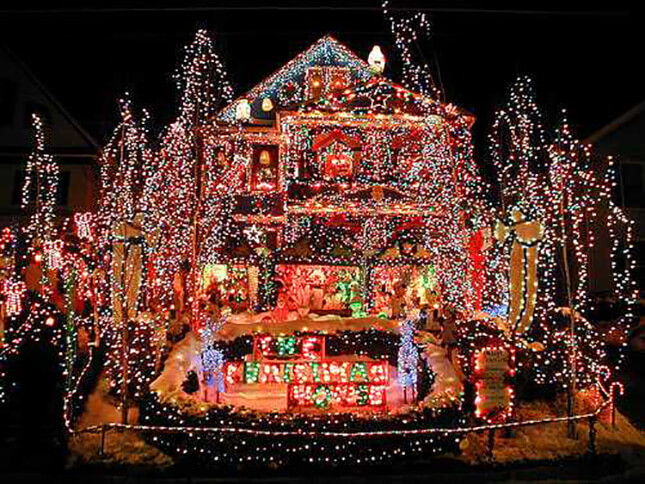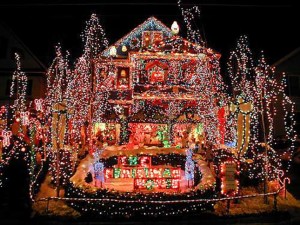 As the days get darker and the nights colder, we are reminded that the holidays are just around the corner. While the festive lights of the season bring warmth to many, when setting up your outdoor light displays you should take extra care of your trees and plants.
Here are some excellent tree and plant-friendly outdoor lighting tips for you to follow:
Before you start decorating make sure you do a thorough cleanup of your yard, taking extra care to remove leaves from the areas you plan on adding lights. Even though raking leaves is decidedly less exciting than decorating for the holidays, leaving the leaves on the lawn can create some unhealthy situations for your lawn. Compacted leaves can restrict water from reaching your lawn, harbor damaging molds, and serve as a haven for pests like ticks and mosquitoes come spring.
When you are done clearing leaves, check and clear your gutters and downspouts. This will help prevent damage from water freezes that can damage roofs and tear down guttering.
After you are done with clearing your yard, mark areas of new planting or sensitive areas so you don't accidentally trample on them and cause damage.
Plug your lights into an outdoor rated extension cord, timer, or outlet. Not only does this conserve energy, it prevents overheating and damage to your trees and shrubs.
Take care to not wrap wires and string lights too tightly around living plants. You can damage the bark and the sensitive tissue beneath the bark. This can make your plants more vulnerable to pests, fungi, and disease.
Use only high-grade outdoor lights when you light up your yard. Indoor lights and cheap lights can be a fire hazard.
If you are worried about how holiday lights will affect your trees, shrubs, and plants, or are just too busy to set up holiday light displays the way you want, the Christmas light installation experts at Organically Green not only create beautiful outdoor light displays, they will also make sure your landscaping is kept safe and healthy during set up and take down.