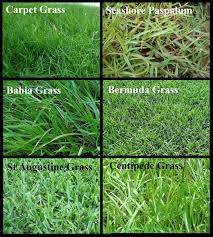 Nothing says summer like a lush, inviting, green lawn. Proper lawn care not only looks good, it may add value to your home; especially if you maintain the rest of your home's curb appeal. Keeping your grass green can take some work. Here are some tips to help you out.
Choose a variety of grass seeds that will work best in your yard.
 Each type of grass has its own set of instructions based on climate and environment. Some variations of grass prefer shady areas, while others like the sun. Some varieties do better in warm weather, and others like cooler temperatures. Find out which grass grows best for your yard, taking into consideration sun exposure, shade, and soil condition.
Feed Your Lawn
Providing sufficient nutrients is important to getting green grass. Depending on the elements your soil needs you may be able to correct problems with fertilizers, which release nutrients over a period of time.
Don't Forget to Water
Grass needs to be watered about one inch per week.  The best time of the day to water your lawn is early in the morning. This is because it will be less likely to evaporate in the hot sun. On particularly hot or dry days, you may need to water the yard at additional times to prevent the grass from drying out.
Mow With Care
Mowing your lawn a day after watering will help your lawn heal better from the recent cut. This can prevent the tips of the grass from becoming brown. If you mow your lawn high it will be more durable against drought and against frost. In the summer it's good to leave the grass clippings so that you can spend less on water. This might not be a good idea if you have kids or pets that play on the lawn.
Aerate Your Lawn
The process of aeration makes small holes in the surface of your lawn allowing water, nutrients, and air access to the roots. Aeration allows better drainage, which reduces runoff. Aerate your lawn at least once in the spring and again in the fall for a green lawn.
Prevent Weeds the Natural Way
A natural way to prevent weeds is to plant more grass with seeds. Thick grass chokes out weeds and makes it harder for them to grow or spread within your lawn.